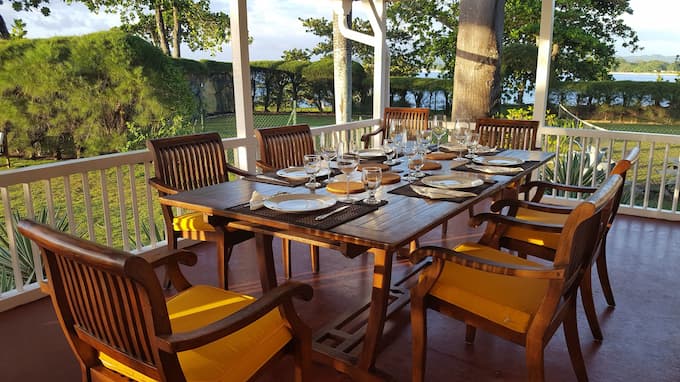 To travel and experience the world in terms of food, play and the celebration of one's significant other, friends and family. And you can enjoy all of this in the privacy of a private estate with a caring staff looking after every need while providing security and peace of mind – no shopping, cooking or cleaning.
What to Eat
Whether breakfast, lunch or dinner we have a variety of menu options including seasonal Jamaican food like ackee and saltfish which is a traditional Jamaican breakfast that is sautéed with onions, tomato, scallion and pimento and served with your choice of boiled bananas, bammy (fried, baked or steamed) and breadfruit.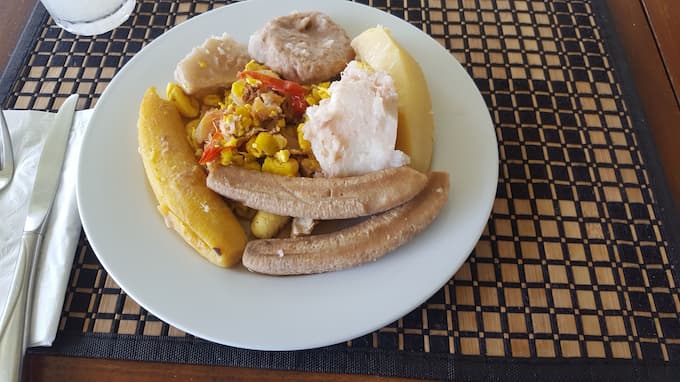 For light eaters you can an all American breakfast dish to include our signature eggs benedict with an island twist, served on callalloo with Canadian bacon, bammy and orange juice.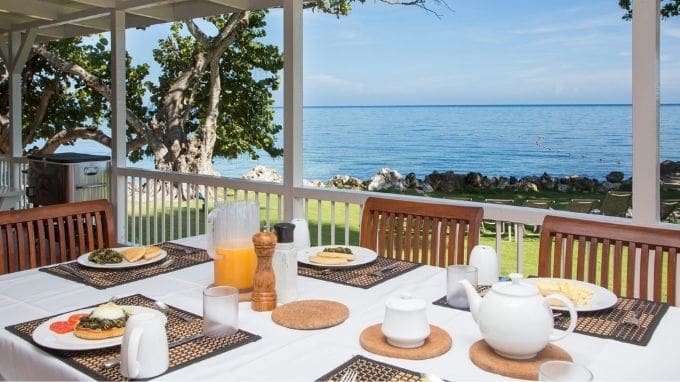 And before you know it, it's time for lunch and another opportunity to indulge your taste buds with one of our salads. You don't have to be in Nice to enjoy to enjoy its namesake salad, we make a tasty island version (minus the olive and anchovies). Or, when in season you can try our lobster salad served with banana chips.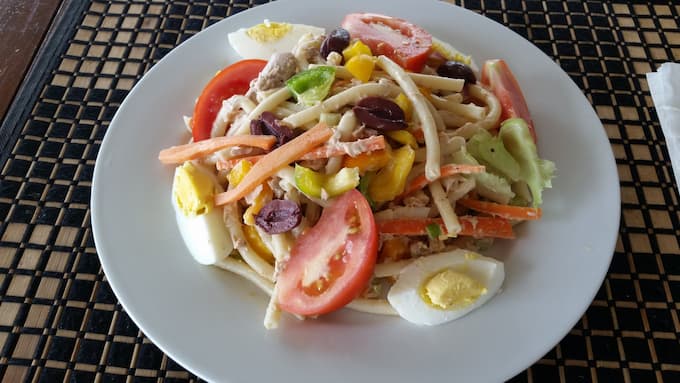 Our sunset dinners are not just beautiful but absolutely delicious an full of libations. We serve a selection of pork, fish, chicken and goat which are all local style dishes but that can be done to your taste and spice level. When available and if requested in advance we can also prepare a beef loin or roast as you like it.
Don't be afraid to ask for other traditional Jamaican dishes such as curried goat, oxtail, red pea soup, jerk pork, escovitched fish, stew peas and roasted breadfruit. 
For the adventurous eater we also serve exotic seafood dishes like octopus and lobster once available and requested in advance.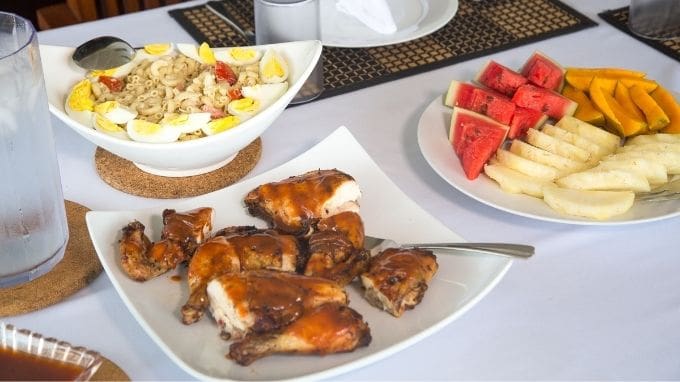 You will be able to enjoy wine and beer before and after dinner. There is an ice chest on the veranda and a variety of wine glasses to match your taste.
What to Do
When the water is bluer than blue, then what can you do but snorkel and swim all day?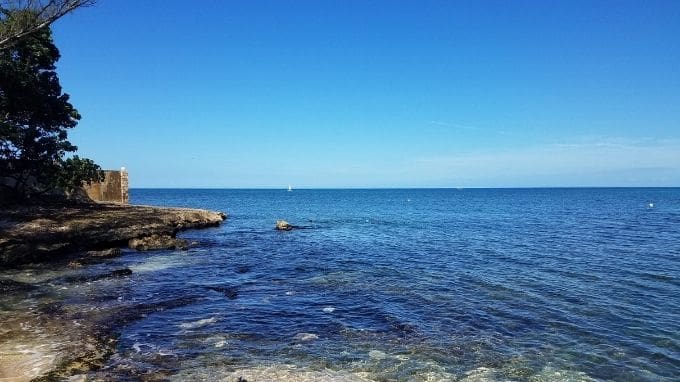 Pictured here is the west end of the property where the cliffs and the beaches meet. There are reefs and coral formations inside the marker buoys. On the east side of the property where the boat landing and the rock formations line a cove, there are small underwater caves to explore.
There are four Malibu Ocean Kayaks which can seat one or two guests. It's a short trip to the beach or the West End.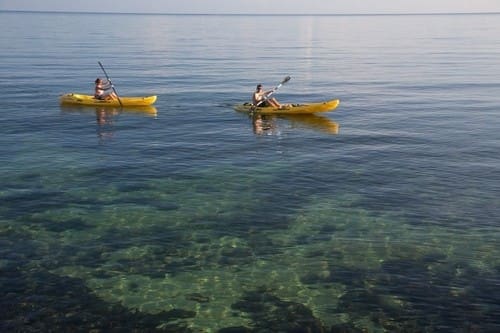 There are also two standup paddle boards which are easy to launch from the main beach.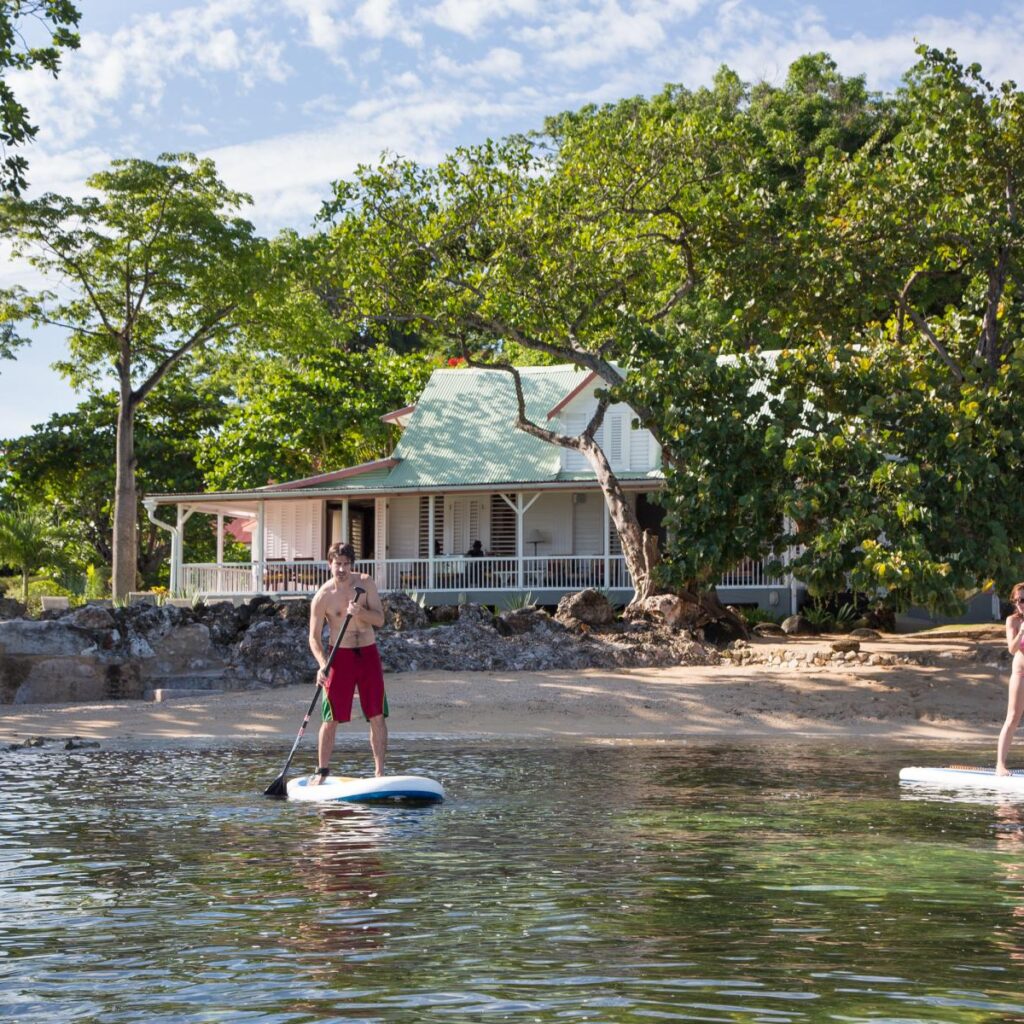 And, if you only want to get your toes in the water and sail up to Rick's Café on a catamaran, that can easily be arranged in advance especially for wedding parties as pictured here.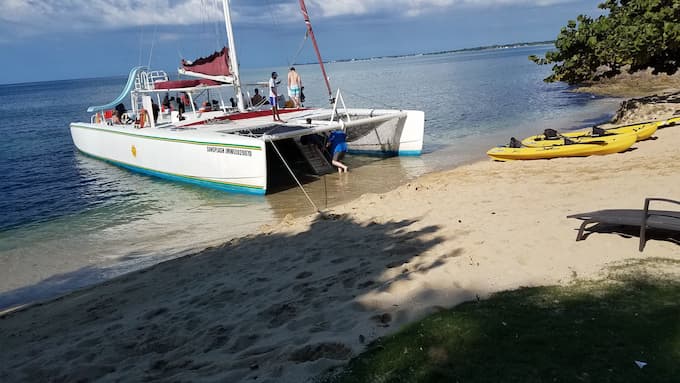 Tennis anyone? The history of this court goes back almost 100 years ago when it started out as a grass court. Over the past 40 years it has gone from grass to clay on three different occasions only to lose out to the weather – either too much rain for the clay or too little for the grass. Finally, we have got it right and it does play well. We can arrange for tennis lessons with local tennis pros and for competitive play. You will need smooth soled shoes, tennis rackets and balls.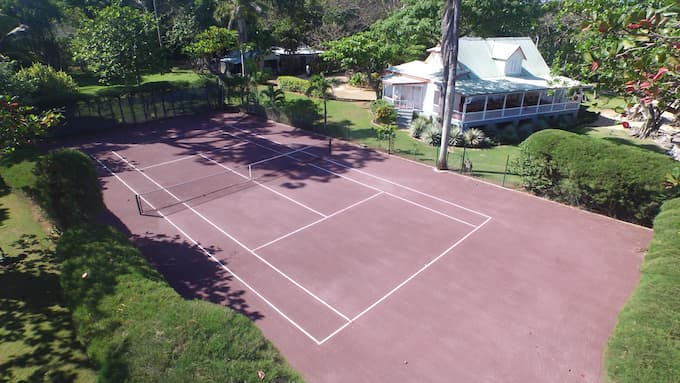 After a day packed full exciting adventures out on the water or an energetic match on the court what could be more relaxing than a massage with aloe on the smaller of the two beaches, under the shade?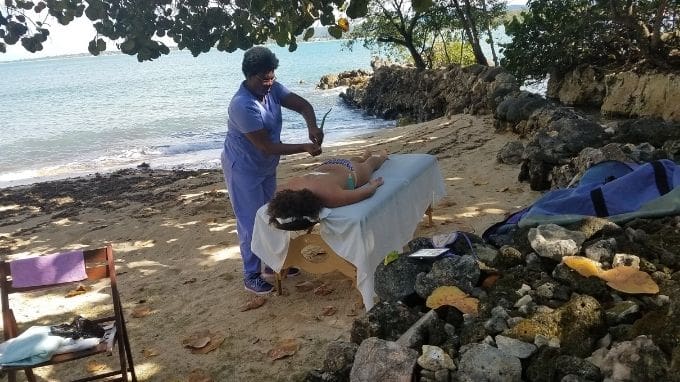 Celebrate Love
From an intimate wedding with 30 guests to a large wedding with more than 200, we will continue to offer one of the most beautiful, distinctive venues on the island with top notch service from our trained and professional staff.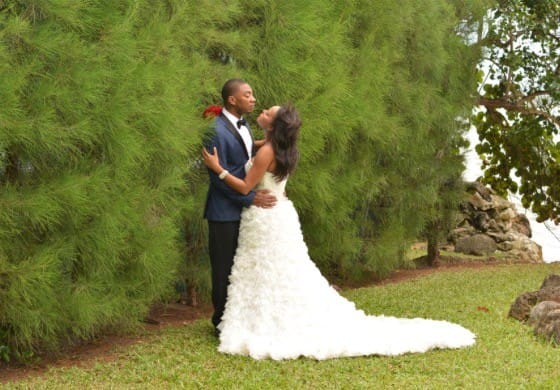 We look forward to delighting you and your guests with our food, activities and romantic atmosphere.
All the best from Craig, Cherry, our family, and the staff.