Construction of Llantrissant
Construction of Llantrissant began in 1880. The owner and builder at that time is unknown, although it is thought that he was a notable plantation owner in Westmoreland.
Jack Winder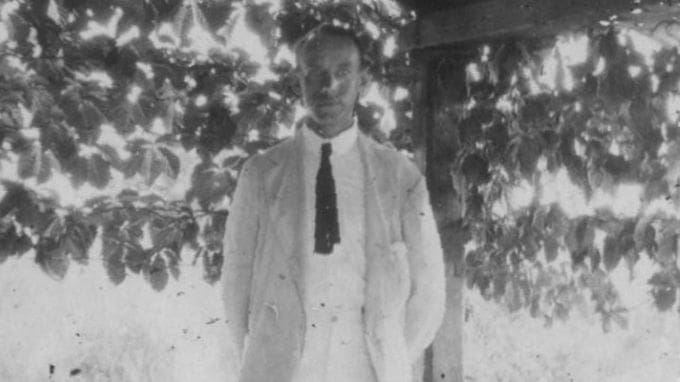 Jack Winder, an architect from London, moved to the West Indies to do agriculture. He purchased Llantrissant and a property past the Lighthouse known as Westcliff, today known as Hogg Heaven. Below is a photo of the house in 1914.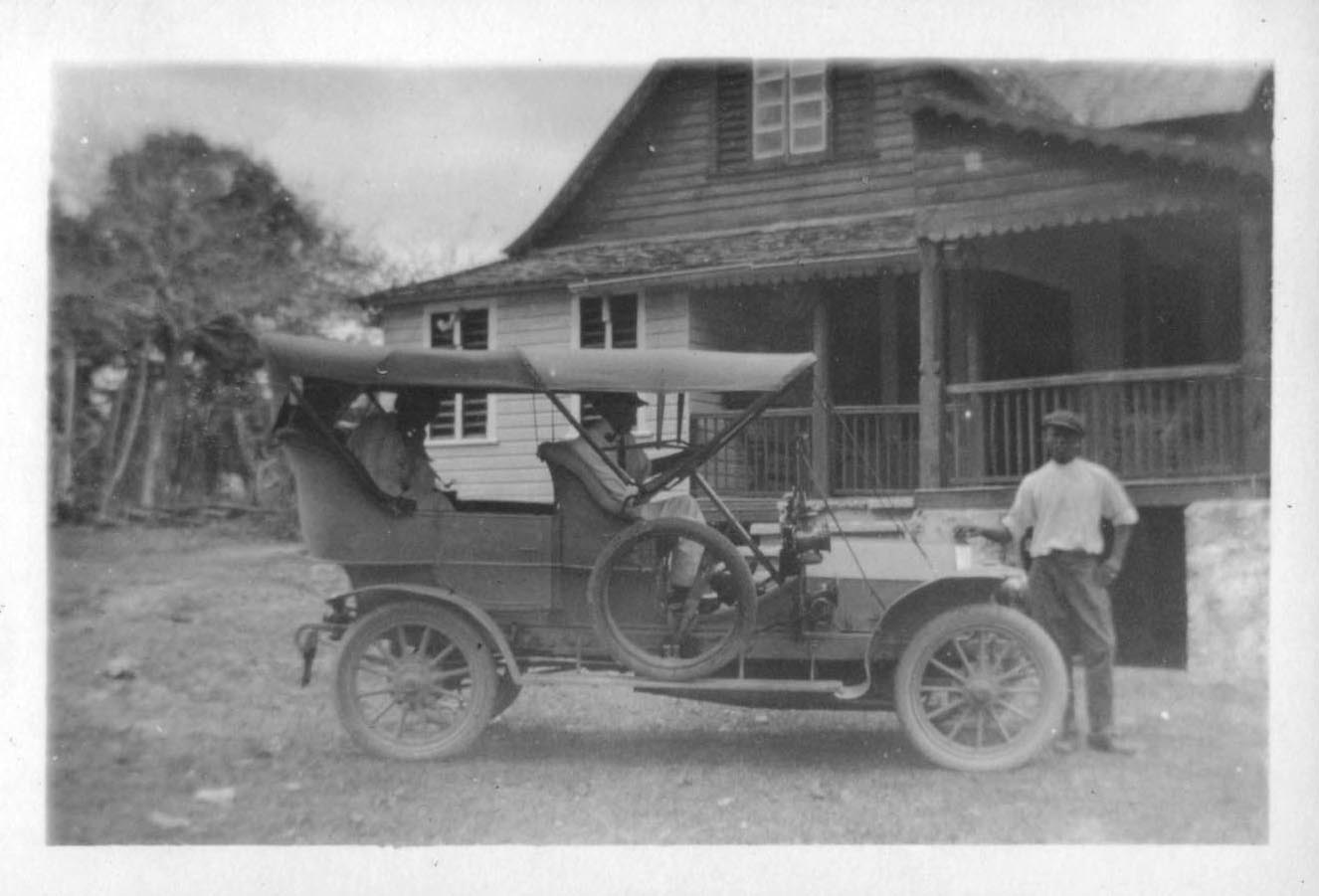 His daughter Constance was born on the property in 1919. Her grown children are now living in Australia.

Property
Presumably the property was rented with the intent to purchase by a pharmacist from Green Island but the sale was never consummated.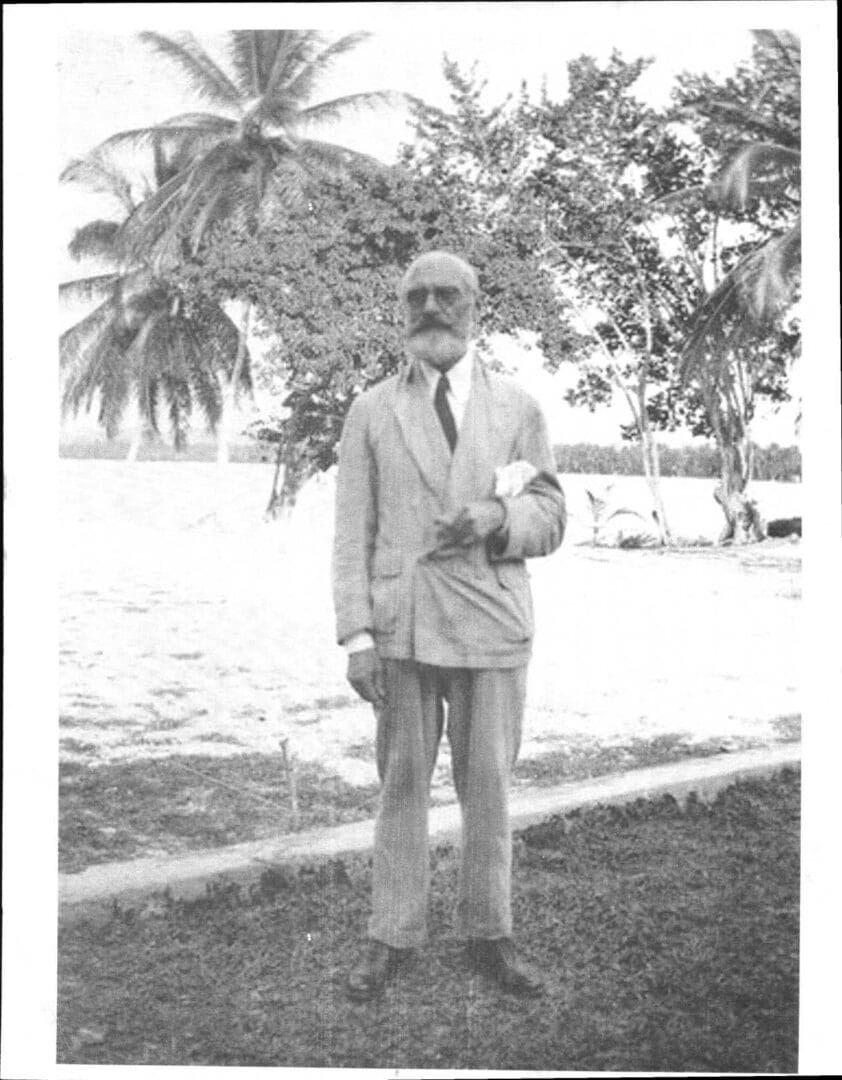 a Fellow at England's Royal College of Surgeons for 66 years purchased the property in 1925 and lived there until his death in 1956. 
During his tenure at Llantrissant, he built a lawn tennis court, a garage/handball court and a jetty that served as a boat landing. He was friends with Jim Harvey who owned the Whitehall property and the wharf house that was on the cove to the east of the property. When the wharf house was decommissioned, Harvey gave Dr. Drew the large limestone blocks that had been the ballast for ships arriving from England and whose hulls were filled with sugar and logwood on the return trip. Logwood  was harvested for its deep red heartwood that was used for dye. Those limestone blocks were incorporated into the walls of the garage and handball court.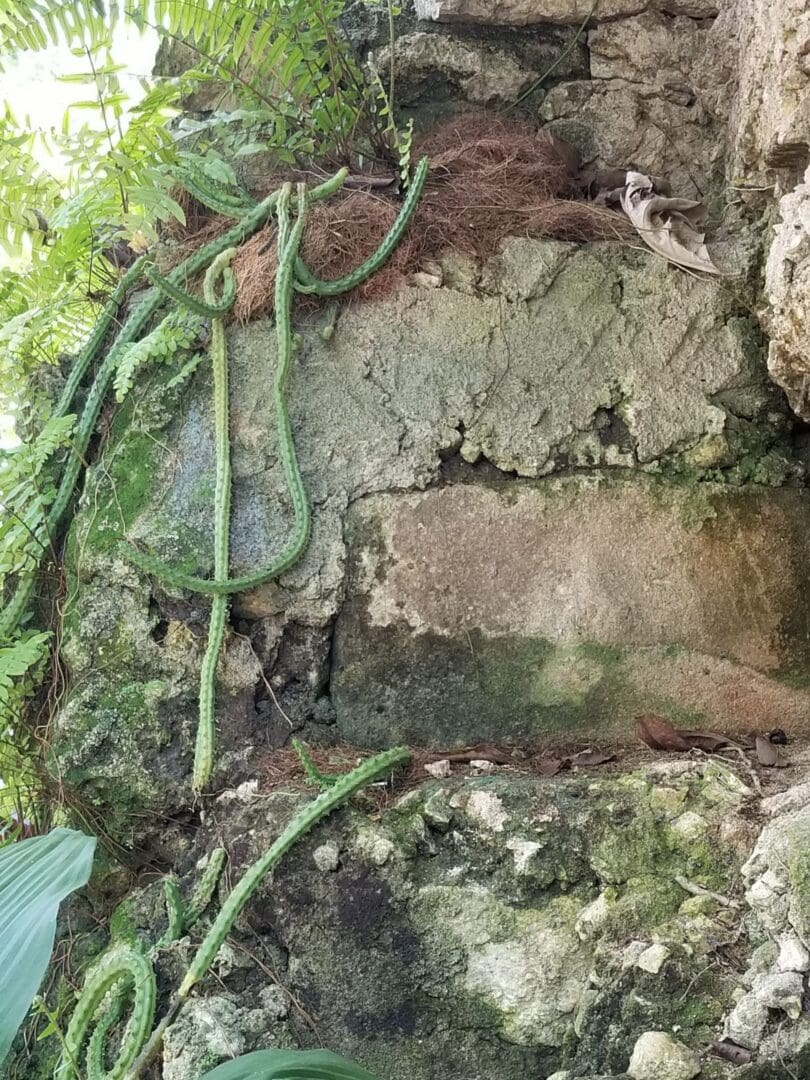 Stories abound regarding Dr. Drew's ghost or duppy as ghosts are called in Jamaica. One guest saw a figure wearing white pants and shirt ascending the dining room stairs and another felt his presence at the foot of her bed. A gardener who had only recently been hired, dropped his rake and ran from the yard when he saw a figure standing across the lawn from where he was working only to have it disappear before his eyes. 

The giant cotton trees on the property play directly into these long held beliefs since cotton trees are said to harbor the ghosts of runaway slaves who were hung from their limbs.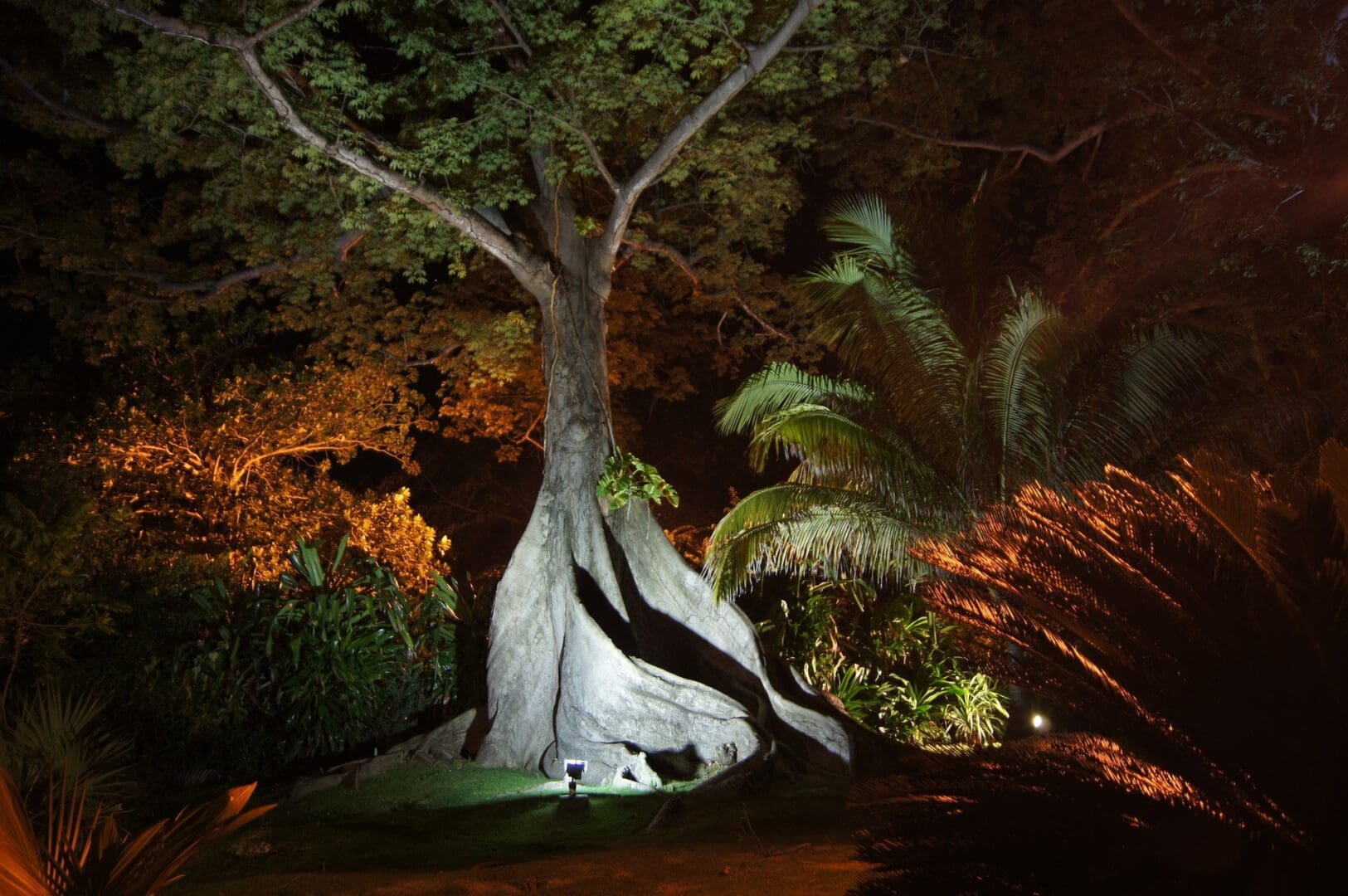 During World War II, his grandson Nigel was sent from England to live with him in the early 1940s and lived there for the duration of the war. 
His obituary in the British Medical Journal reveals a man of great character and stature having served as a surgeon on the battlefields of France for the entire war. He even remained in Calais working  until 1921 before returning to Oxford where he had a private practice before the war. 
Another 'story' that lives on is that he was the personal physician to the Queen Mother which is highly unlikely since  his practice before the war  was located in Oxford. However, a story told by one of his former gardeners was that sometime during the mid-1930s  a royal yacht anchored off-shore in Long Bay and sent in a long boat to fetch Dr. Drew to visit with his royal friend who may have been Mary of Teck, the wife of King George V. She would have been called The Queen Mother after her son, Edward VIII ascended to the throne in 1936. They may have met on board the royal yacht when it had been converted into a hospital ship during World War I or afterwards in a British Army hospital in Calais where she may have visited the wounded soldiers under his care.  There is also the possibility that they may met up again in Oxford in 1921 when she was given an honorary doctorate in civil law. This would have coincided with Dr. Drew's return to Oxford after leaving Calais.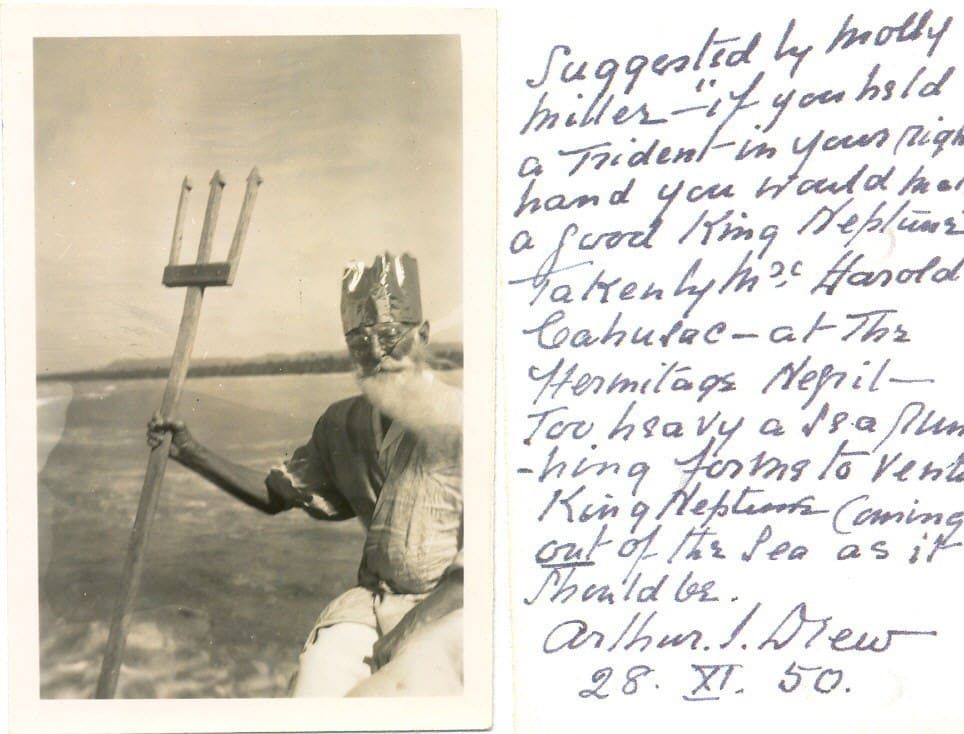 Mention of him is made in a  1956 Yale Ph.D. dissertation in anthropology by William H. Davenport who wrote A Comparative Study of Two Jamaican Fishing Communities. He was described as generous employer of young men who helped extend the property into the sea with wheelbarrows of sand and stones. Since he was an avowed atheist, most likely due to his experiences in WW1,  he did not permit the boys to discuss God on his property to which they complied. He was beloved by the local population, especially the children since he would invite them onto the property on Empire Day and other public holidays and treat them to ice cream.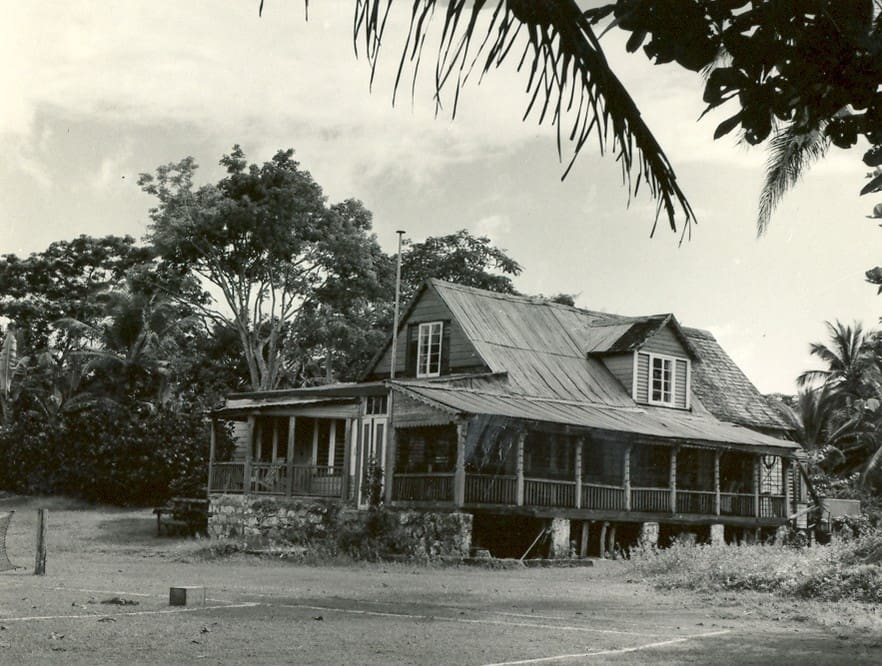 Dr. Drew deeded a portion of the property across the road to the Jamaican Constabulary Force who built a station there where it was manned by two officers until the early 1980s when tourism exploded in Negril.  After a new station was built on the other side of town in the early 1990s, the Rockhouse Foundation converted the building and built an additional building that became The Negril Branch of the Jamaican Library Service.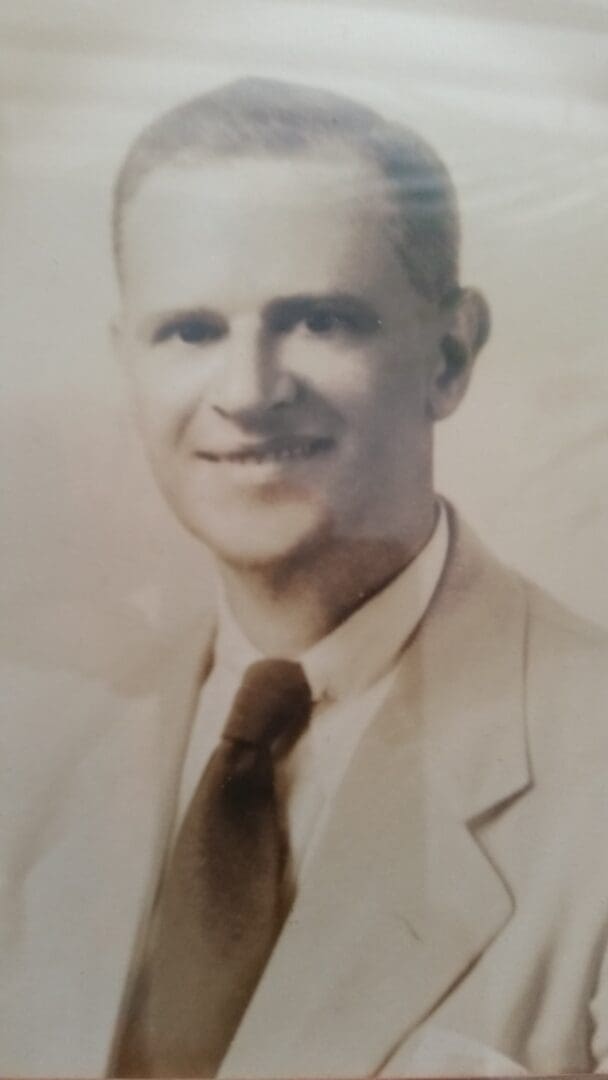 Leyson Ewen
Leyson Ewen, owner of The Casa Blanca Hotel in Montego Bay, bought the property in 1958. It was his intent to build a hotel there. 
He had a romantic relationship with Stella Hart. Little did they know that one of the meanings of Llantrissant that was derived from ancient Welsh language where llan means yard and trissant, derived from tristre, or secret meeting place, from which the English word, tryst, was derived. So it meant a yard where lovers meet. They were both avid tennis players and enjoyed the tennis court which had been a grass court at the time. 
Since he was friends with Norman Manley, the Premier of Jamaica at the time, who recognized Negril's potential as a tourist destination, he was able to convince Mr. Manley to draw up plans for a bypass road around the property in order to unify the two halves of the property that had been and still are divided by the West End Road.
Unfortunately, Leyson died suddenly of a heart attack in 1962 on the property and never saw those plans come to fruition.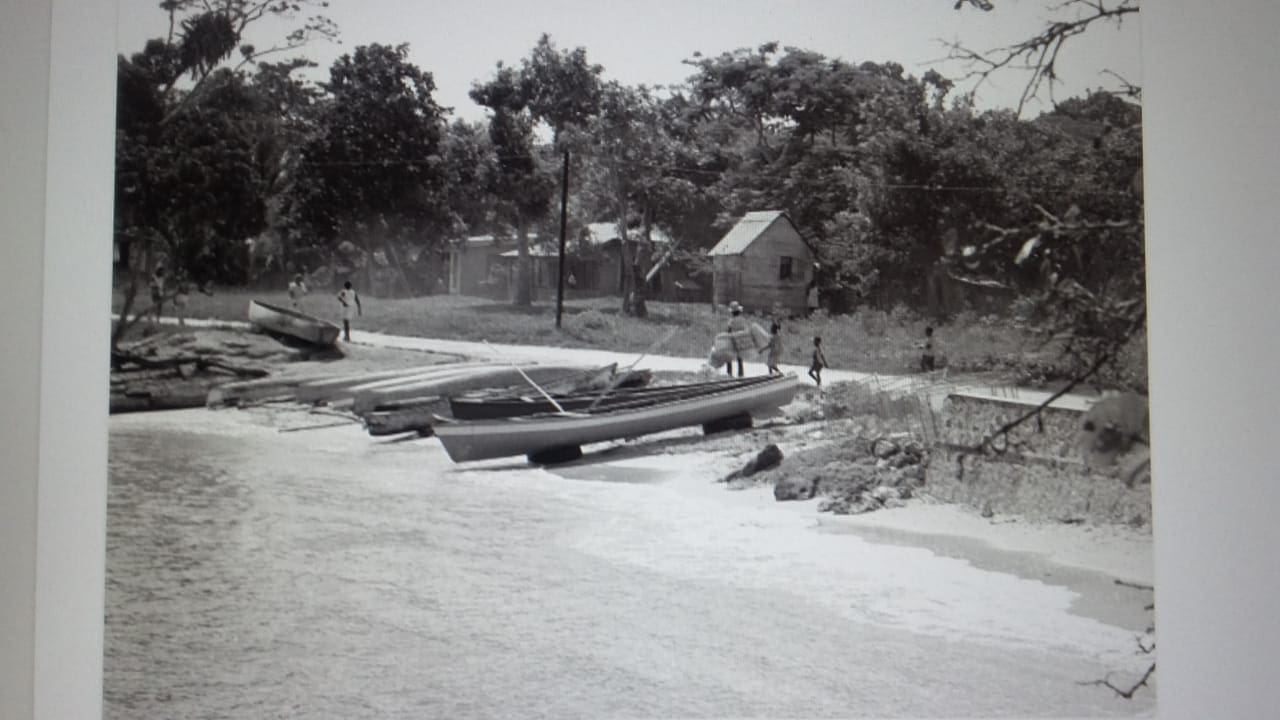 After his death, his family rented the house to John Behmiller, a businessman from Des Plaines, Illinois who eventually purchased it in 1974.
Mr. Behmiller
Mr. Behmiller purchased numerous properties in Montego Bay and on Negril's West End including the property that eventually became The Rock House.
In 1975, he sold Llantrissant to a group of investors who wanted to develop a restaurant on the property but ultimately the venture failed and Mr. Behmiller retook possession.
Eventually, he enlisted the help of Diane Ennevor, Negril's only realtor at the time, who sold the property to its current owner, Craig Travis, M.D. in 1979.
Dr. Craig Travis and then his wife Mrs. Cheryl Travis
For the last 42years Dr. Craig Travis and his wife Cheryl (Cherry) have been caring for and developing the property in to the beautiful villa that it is today.